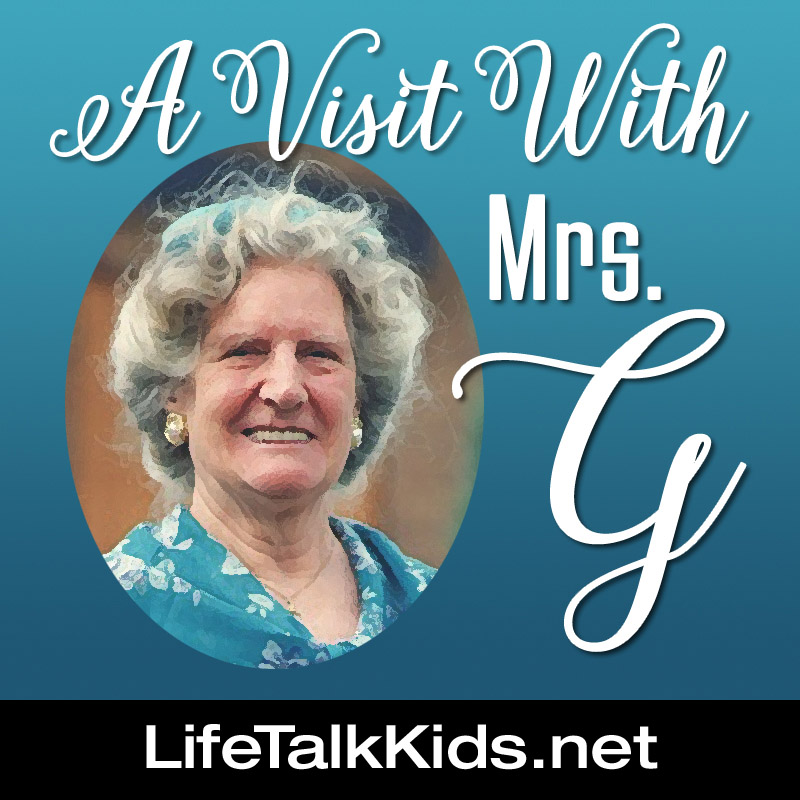 A Visit With Mrs. G is a popular radio program that shares timeless Bible stories. Generations have enjoyed these captivating stories which have aired for over 50 years. Today the program continues to be broadcast on many radio networks worldwide. This delightful program is filled with varied character voices, background music, sound effects and easy-to-follow biblical truths. They are entertaining, educational, and full of spiritual instruction. Things of long ago come alive and you feel part of the drama. One little girl said, "I feel I am with Jesus." A medical doctor stated, "You make the Bible people become family."
Mrs. G (Kitty Anna Griffiths), was a British high school teacher turned storyteller. She served as a missionary with her pastor husband. She was loved worldwide for her warm captivating style. She received mail from 188 countries. Her popular stories have been translated into multiple languages. She believed "all scripture is inspired by God" thus she studied diligently to achieve biblical accuracy. As part of her research, she visited Israel six times, three times as a guest of the government. Mrs. G was a mother of three children, grandmother of 11 grandchildren, and great-grandmother of 21 great-grandchildren.
A Visit With Mrs. G airs every Sunday on LifeTalk Radio. Check the program schedule for your time zone. It also airs daily on LifeTalk Kids. Check the kids program schedule for your time zone.